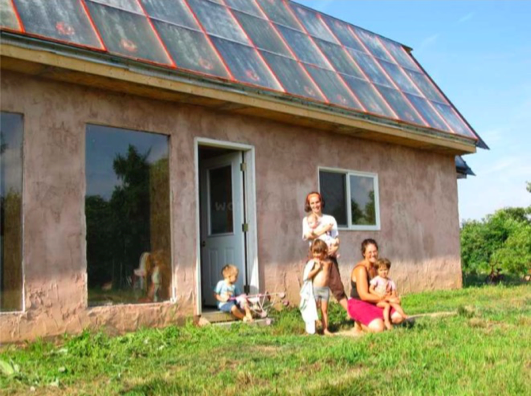 Living Energy Farm is looking for members and volunteers!
We seek members who share our goals of developing and promoting environmental sustainability on a global level, and who wish to work earnestly towards that goal. We have lots of projects going on: we're fully energy self-sufficient at the residential level, and working to spread our DC Microgrid model far and wide. We're improving our cooking and farm-grown fuel for small machines. When we're not doing technology development work, we are farming, and growing and processing both food and seeds. In other words, we're really busy people! While we honor the value of personal spiritual, emotional and social development, please be aware that we are a small community with limitations on resources, time and skill for those who need community support on these levels.
Membership Process
If you are interested in contributing to our mission of building sustainable and self-determined communities, and think you might be a good fit for our project, we invite you to come out for a tour to get to know us. If that goes well, we might decide to set up a membership visit. Membership visits may be arranged without a tour, if applicants are coming from a distance. Visits last a minimum of one week to a maximum of three weeks. Families with children must visit for a minimum of two weeks. Towards the end of the visit, we will arrange an interview between the visitor and the membership of LEF. After the visit, the applicant leaves the farm for at least one week, while both parties decide if they want to pursue provisional membership. Couples and families apply as a unit, not as individuals.
Provisional members are members, and are encouraged and trained to take responsibility for their share of the daily farm operations. Along with the full members, provisional members work towards the implementation of our broader mission. Provisional members agree to abide by our income sharing, cultural, technological and ecological agreements. They are also expected to participate fully in our positive consensus decision making process. Provisional members are entitled to stipends and other forms of support as needed at the discretion of the full membership. Provisional membership with LEF lasts one year. A provisional member may apply to become a full member after one year of provisional membership.
Volunteering with us
Living Energy Farm has occasional openings for residential volunteers with agricultural, technological or outreach skills. We ask for a commitment of three to six months from our volunteers, and we will ask you to visit us for at least one week before applying to live with us as a volunteer. Volunteers agree to work 35-40 hours a week in exchange for room and board. They are not expected to participate in our consensus decision making process or income sharing agreements.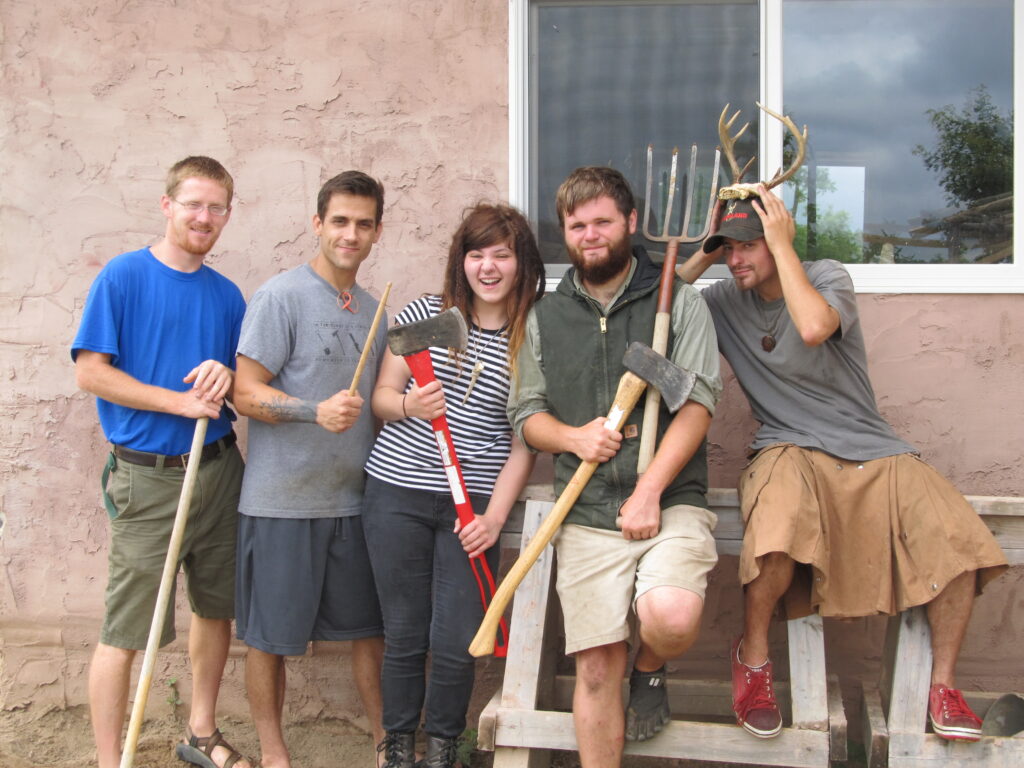 Educational Opportunities for Members and Volunteers
Over the years, we have hosted many people at LEF who were motivated to learn sustainable living skills. While there is certainly a lot to learn at LEF, we do not provide any formal educational programs or "curricula." Both members and volunteers learn by doing. If you stay at LEF, you will be a participant, not a student. Many folks thrive in this kind of educational environment, but doing so takes time, patience, and self-motivation.
How to apply
If all this sounds like what you are looking for in a community, please send us an email at livingenergyfarm at gmail.com with some basic information about yourself and your availability to visit. Please specify if you are interested in membership or volunteering. We look forward to hearing from you!